<![if !vml]>
<![endif]>
Pure Black Soap

A 100% natural soap, no animal fats or chemicals. The color of the soap is derived from the burning and boiling of its ingredients to produce a homogenous soap ideal for daily use.
We have solid Bars and 8oz Liquid bottles available.
100% Pure Shea Butter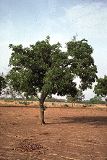 We have pre packed 4oz Jars as well as customizable sizes available.
Currently we only accept mail orders. Mail order form
More info: swampseedslamb@gmail.com